When you send a communication from the Communication center or when you log a call, information about the communication is recorded. Such information includes when the communication was sent, who sent it and what was the content of the message. This information is useful for auditing purposes or during troubleshooting activities.
To consult the communication history for a specific contact, follow the steps below :
1. Search for the contact for which you want to consult the communications history and select them from the list.
2. Click Show communications history.

The Communications history pane shows all the communications this contact received during the last 72 hours.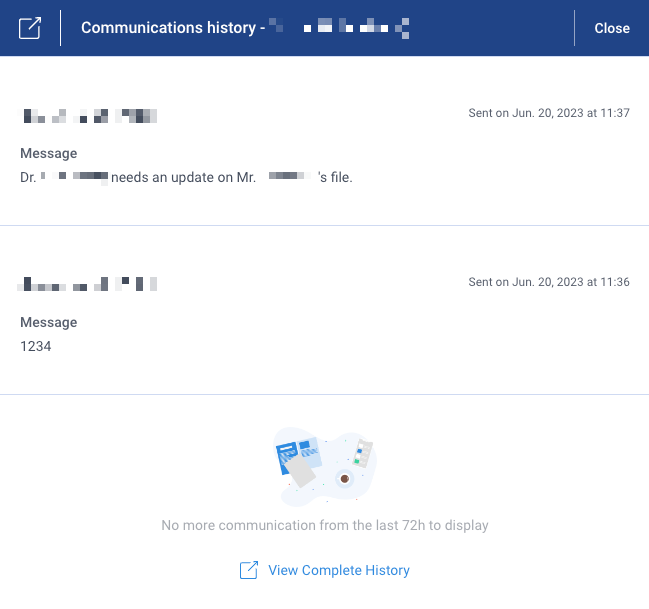 3. To consult the complete list of communications this contact received - including communications older than 72 hours - click View Complete History.

The new window that opens shows the Communications History. The communications in the list are already filtered to show only the communications received by the selected contact during the last three months.