From the toolbar, go to the Scheduling section. If you are a member of more than one group, select the group for which you want to create a period. Then click on Periods tab.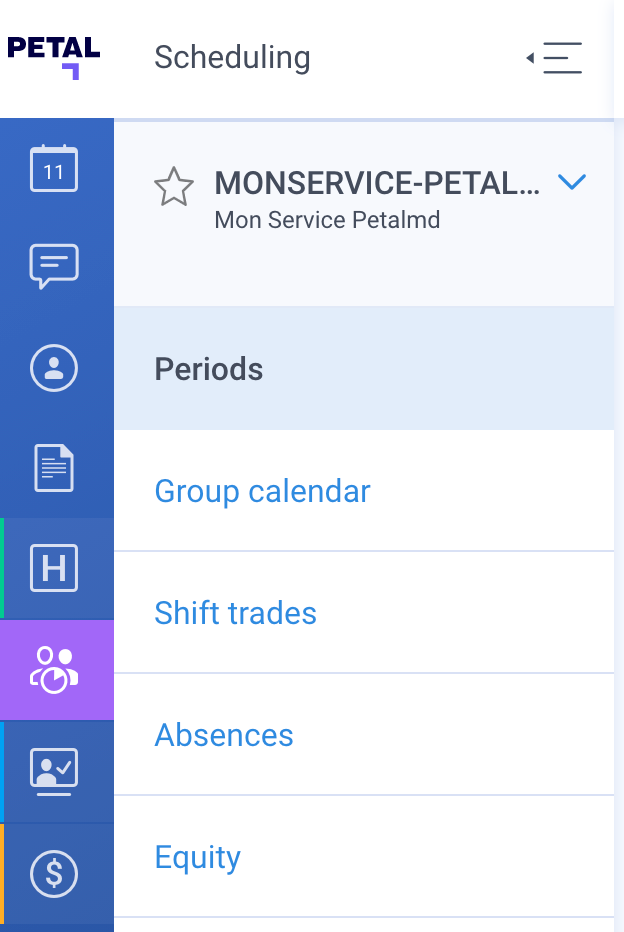 Click on the Create a new period button.

In three short steps, you will have created your new period. Note that you can create up to two draft periods.
Step 1 - Period details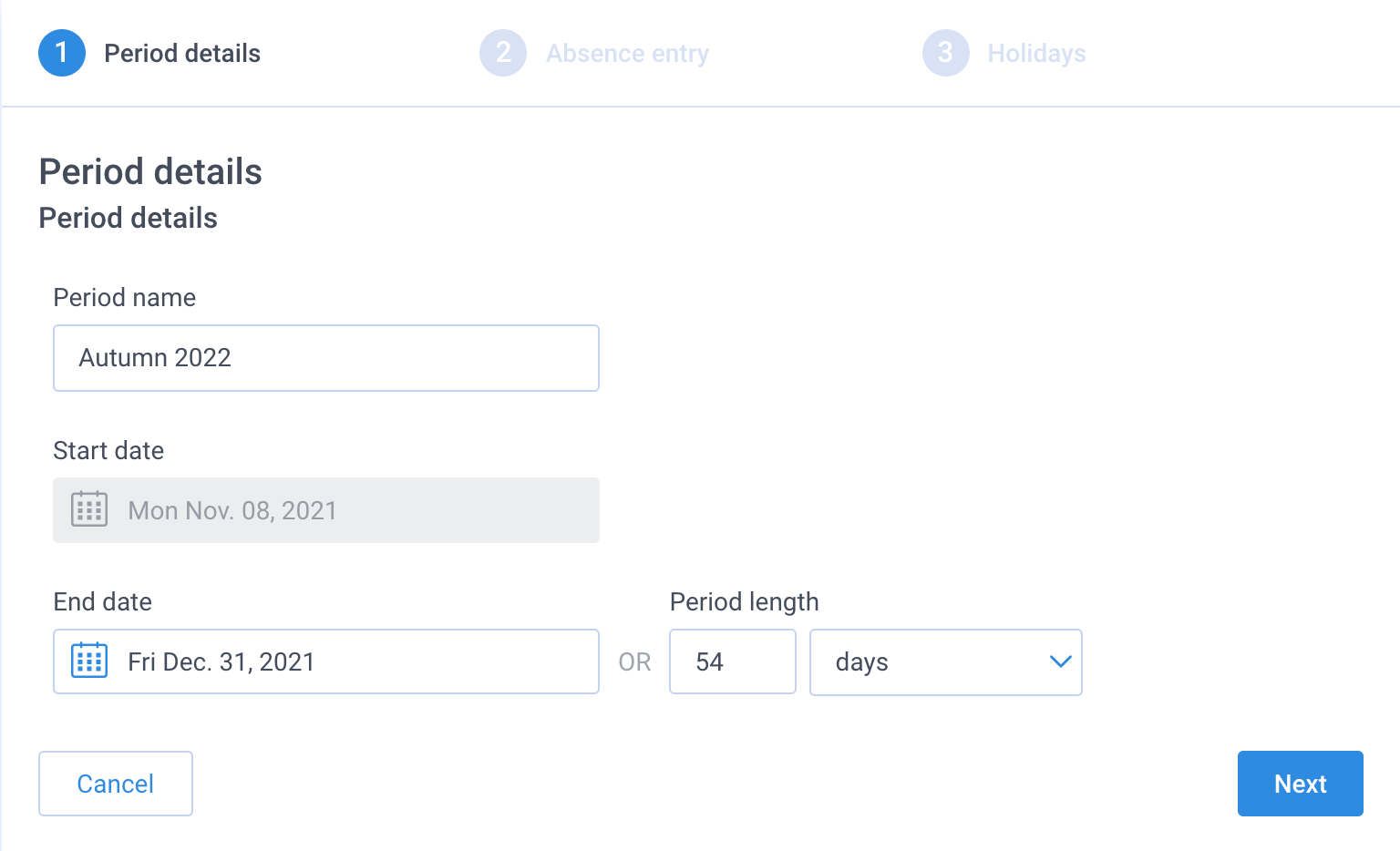 Complete the various information needed to create a new period.
Period name: Enter the desired name. However, it must be unique. Tip: Adding the year helps to create a unique name.
End date: This is the inclusive period end date.
Note that the start date is frozen since any new period begins the day after the previous period.
Period length: Rather than entering an end date, you can enter a number of days, weeks or months. The end date will be automatically calculated.
Step 2 -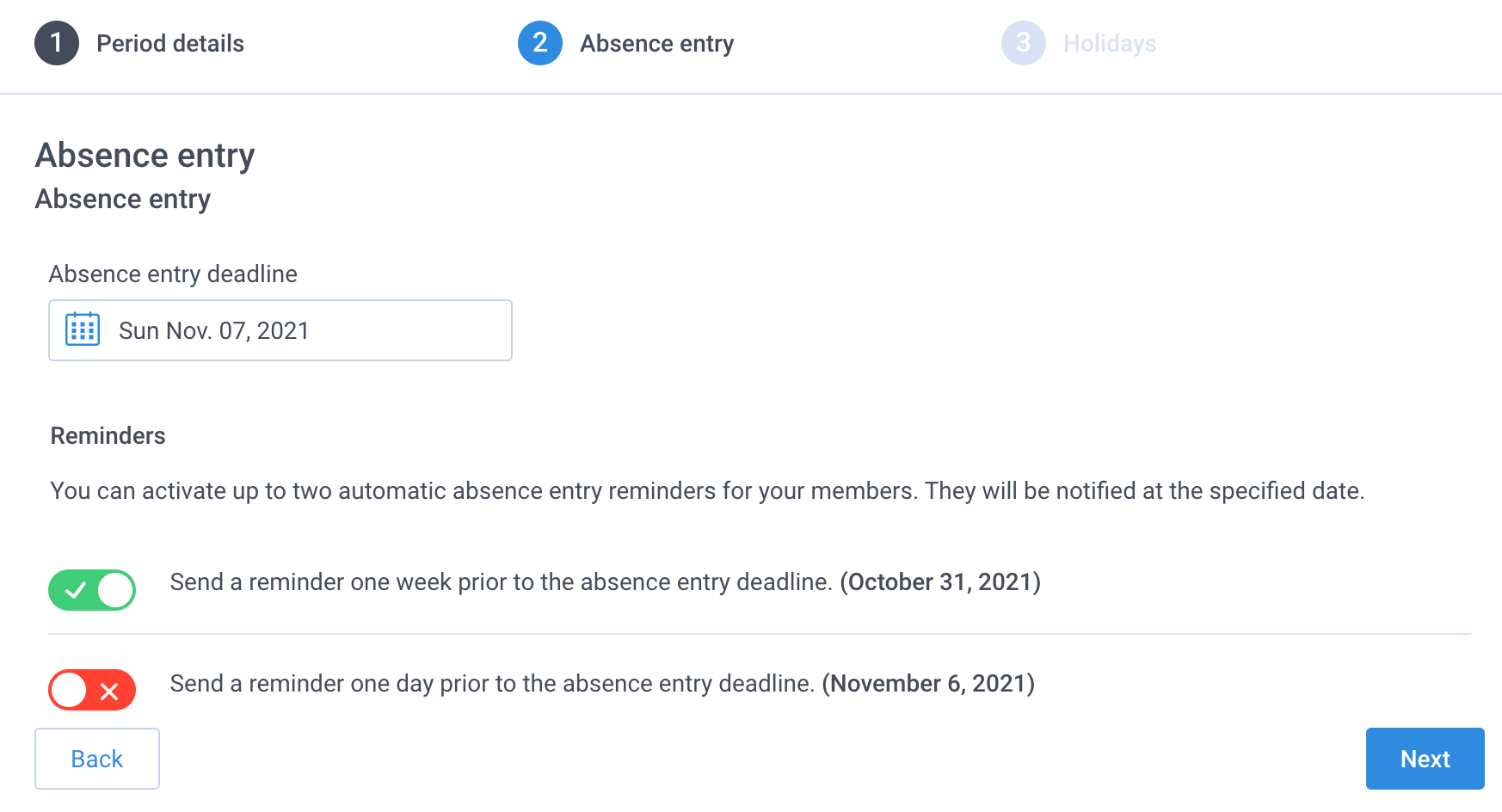 Absence entry deadline: Deadline for your schedule group members to submit their absences. The absence date range will be automatically locked on this date.
Set up automatic absence entry reminders to be sent to your scheduled members. You can activate up to two automatic reminders. Members will be notified on the dates indicated.
Step 3 - Holidays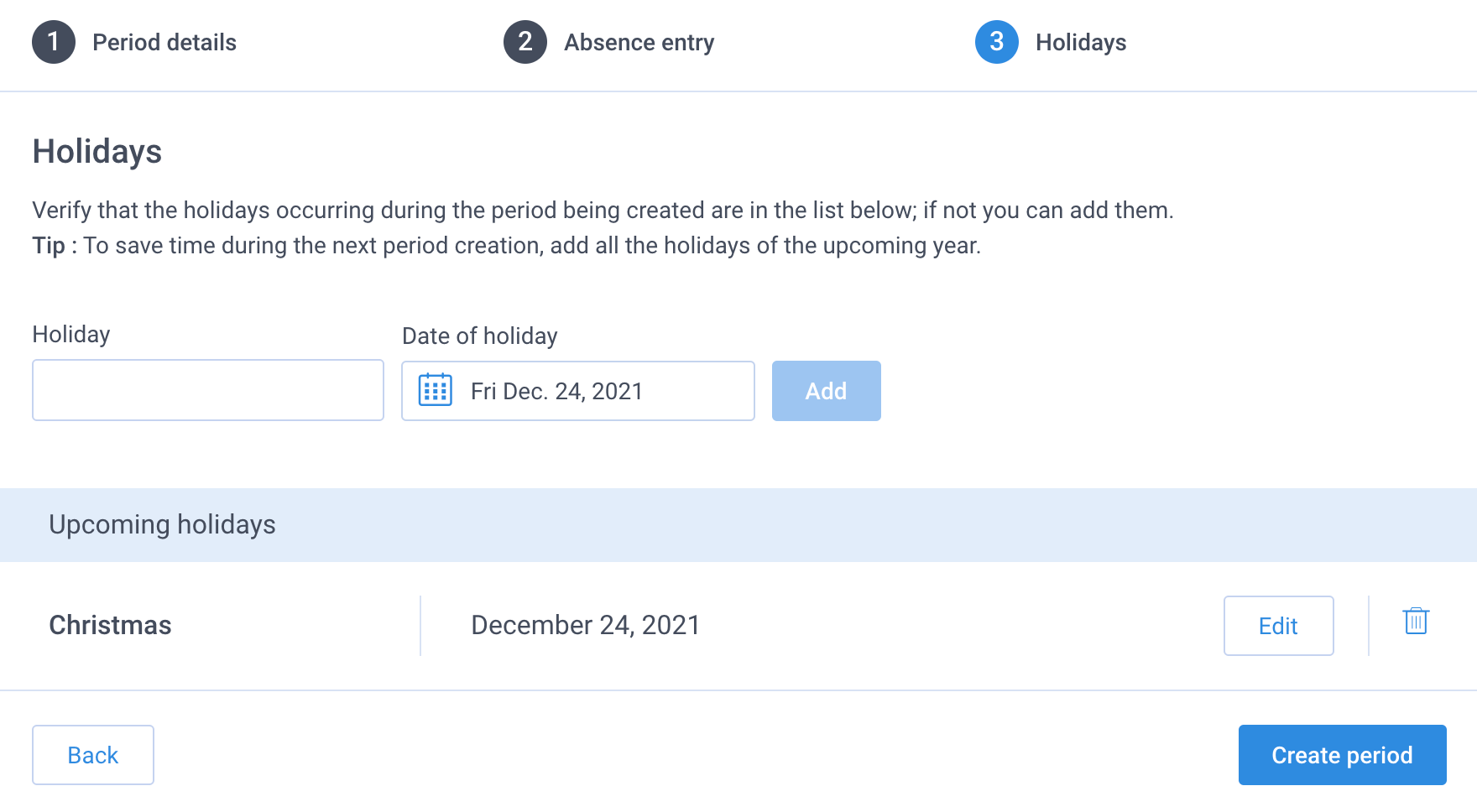 Include all the holidays that apply to your group during the period you are creating.
Depending on the task configurations, holidays will ensure that shifts are open or closed. Also, these days will be identified in your group member's calendars.
Tip: Create holidays for the entire year and save time when creating the next period.