Entering phone number s in PetalMD may have various usage.
1. To enter it, the member must go to his profile, available in the lower left corner of the application

2. Click on Contact Information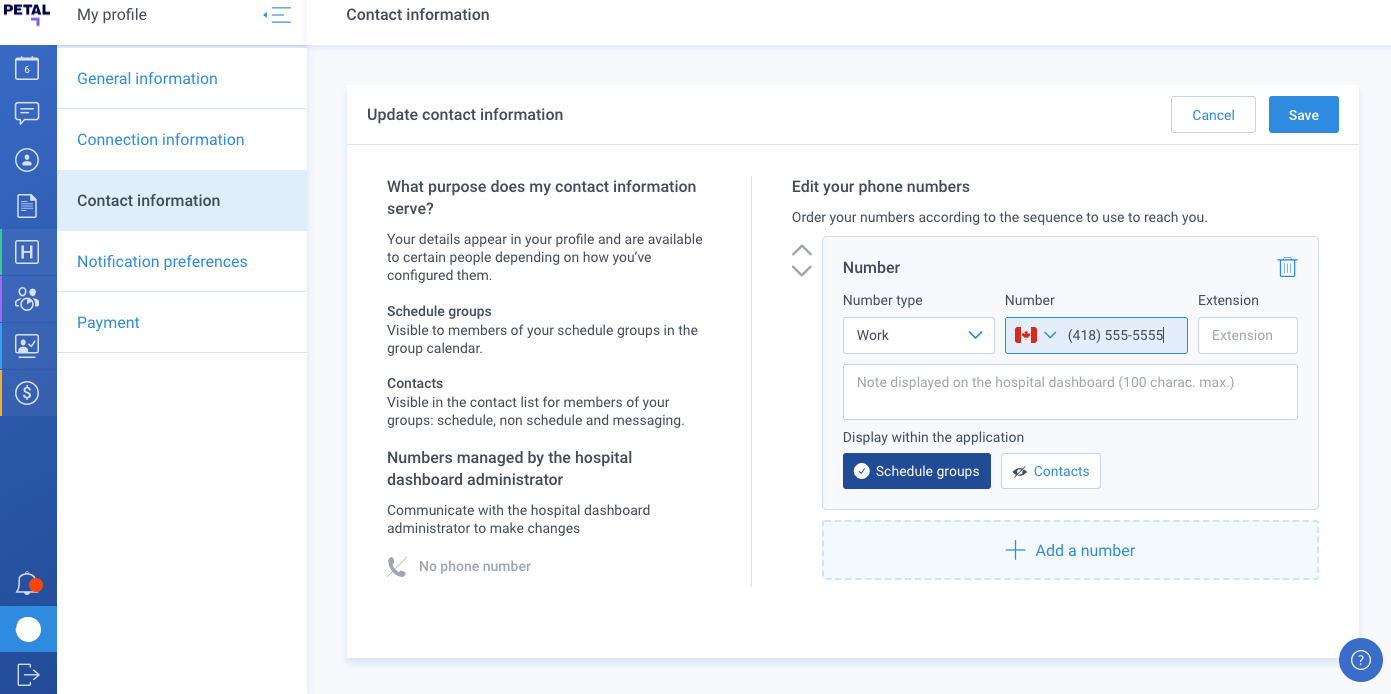 3. Click Add a number

4. Choose the type of number from the proposed list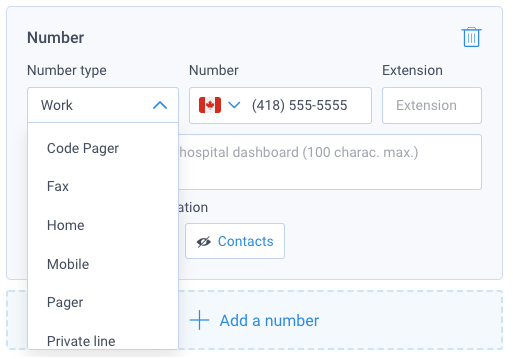 4. Enter the country, phone number and extension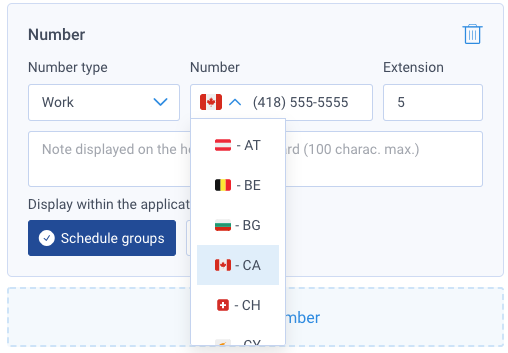 5. Available options for each phone #

A. Share this number with your schedule groups: this option will make the number available in the schedules of your scheduling group when you have assignments being identified to display the phone #.
B. Display this number on your contacts lists: this option will make the number available in the contact menu, for all members of your scheduling groups and for all users of the hospital dashboard, if your scheduling group is part of a dashboard product in your hospital.
The 2 options can be selected for the same phone number , each of them is not exclusive.
6. Note displayed on the on-call list: you have the opportunity to leave a note on each of your phone numbers if you wish to provide information to hospital dashboard users who may be trying to reach you.

6. Prioritizing phone numbers: Click on the UP and DOWN arrows to change the display sequence of your numbers. The sequence should be the one followed by users trying to reach you.