To print the group schedule including the open or shortage shifts, follow the steps below.
Prerequisites
Connect to Portal with a member's profile

Customize the group calendar's display options
Access in Petal
Home page > Left menu > Calendars > Groups
Steps
Click on Print on the top right of the calendar.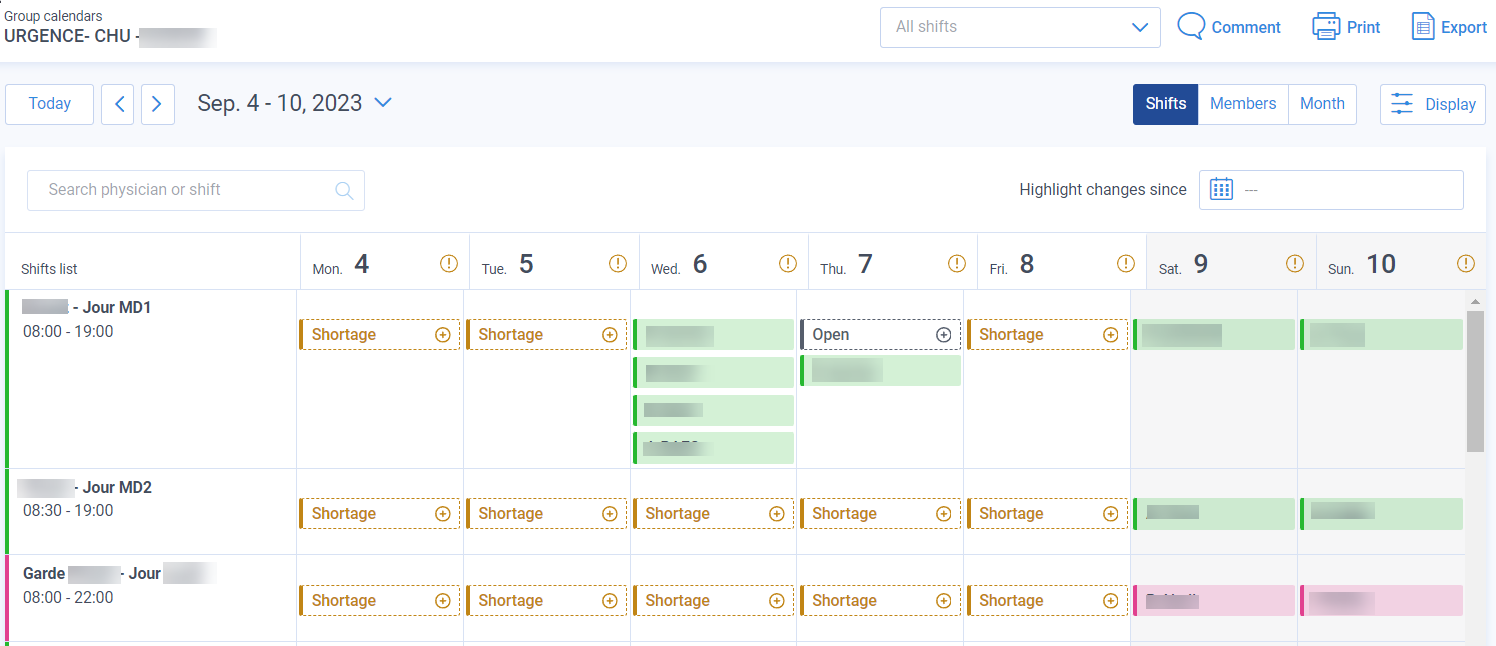 2. In the Work schedule print out window that opens up, select the printing options as follows.
Print title: Filename of the output
Layout: Select a previously saved layout if available

Export format: select By shifts - PDF

Enter period:

Between these dates : Start date and End date

Or select a planning period

 
Plannable member(s)

Select Teams or Members to include in the printed schedule
Shift(s)

Under Shift types, select the shift types to include in the printed schedule

Show assigned members to include the members names in the view

Open shifts to include open shifts

Shortage shifts to include open and shortage shifts

Under Shift list, select shifts to include from list
Displayed elements

Select the elements to display (Residents, Teachers, …)

Select the Print format
3. Click on Print.
4. The group schedule is generated in a printer-friendly version (PDF format).