To view the open shifts in your Group's calendar, follow the steps below.
Prerequisites
Connect to Portal with a planner's profile

Customize your Group Calendar's display
Access in Petal
Home page > Left menu > Calendars > Groups
Steps
Select Shifts from the display options of the group calendar.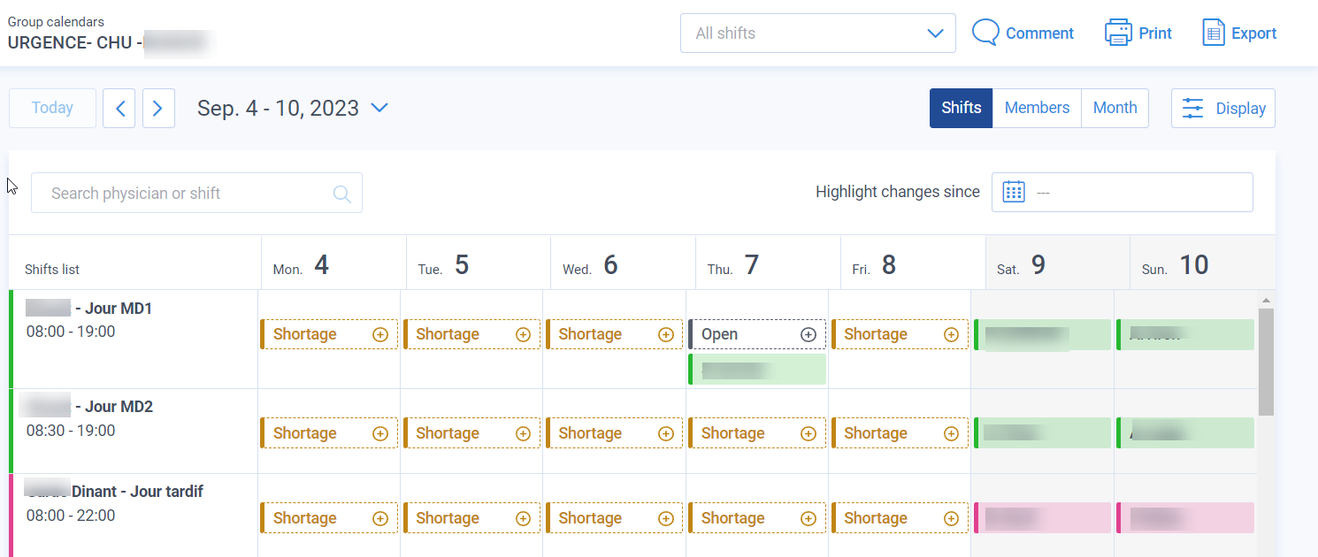 Open or shortage shifts for the group calendar are displayed in the calendar.
Shortage shifts :

Gold

pill
Open shifts : Grey pill