An extension to the Hospital Console/Clinical Capacity Management platform, the Communication Center module is your health network's critical communications hub. It assists switchboard operators in managing communications with healthcare providers, handling emergency procedures, and ensuring follow-ups.
Accessing the Communication Center
Access the Communication center from the Hospital dashboards.
To do so, open the Hospital dashboards menu and select Communication center.

Working With the Communication Center
The Communication center is split into four panes, each tailored to the actions you need to perform.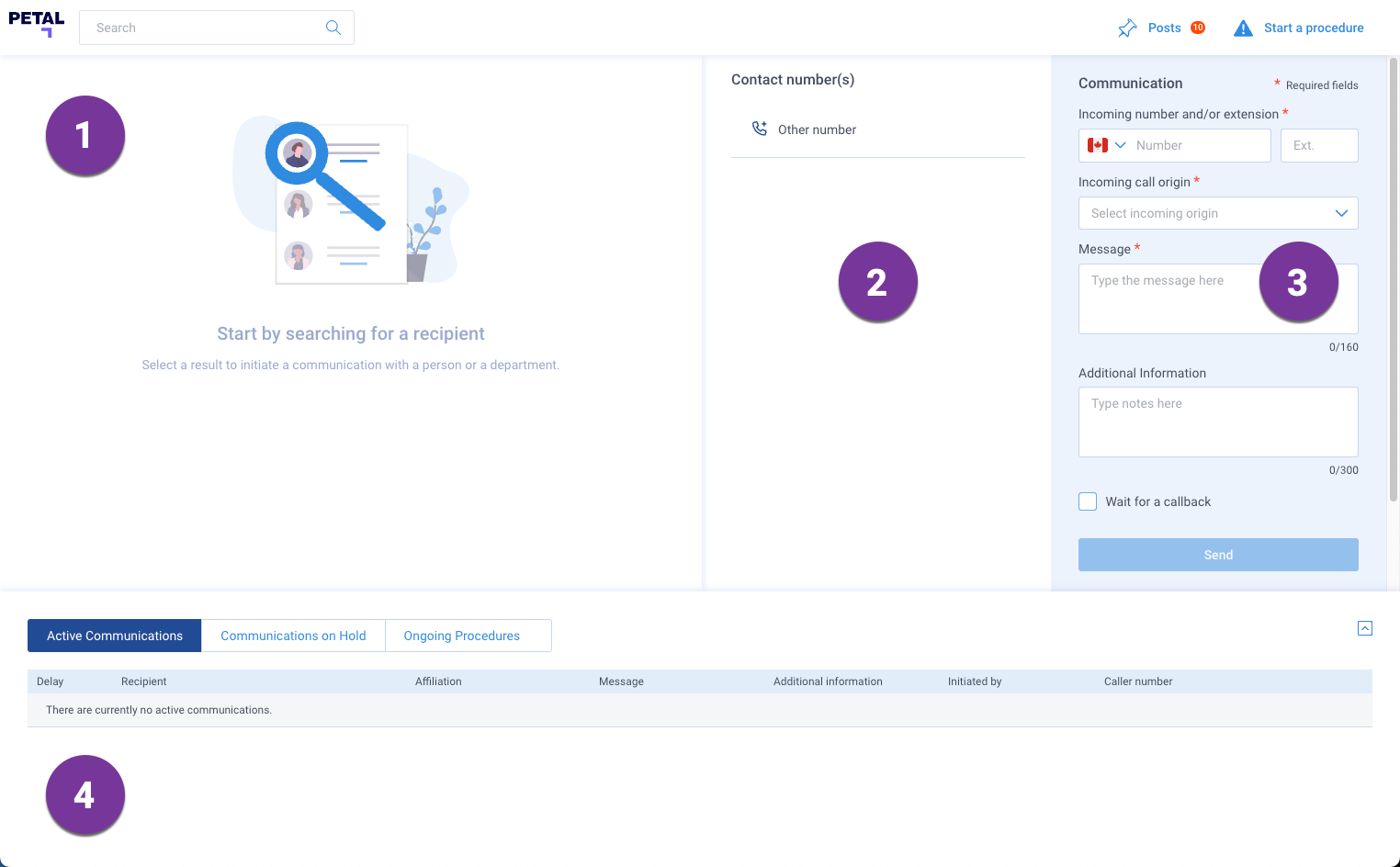 1. The Recipients Pane
The Recipients pane allows you to quickly consult a variety of information about a specific contact or to select recipients for your communications.
Start by searching for a contact and perform actions based on your selection.
2. The Contact Numbers Pane
Start by searching for a contact and select a recipient to display their available contact methods in this pane.
3. The Communication Pane
Use the Communication pane to send communications to selected recipients, or log calls performed outside of the Communication center.
4. The Ongoing Communications Pane
The Ongoing Communications pane displays all communications that require the operators' attention, thus allowing for a better cooperation.
To expand the pane, click the up arrow.

To reset the pane to its default size, click the down arrow.

Access the different tabs to perform one of the following actions:
Manage ongoing emergency procedures