To remove an assignment :
Click on the assignment and;
Click on the red minus sign (-) next to the member's name in the assignment table.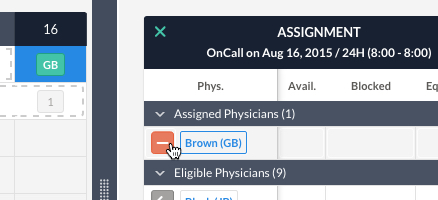 OR
If the changes have not yet been applied to the schedule, removing assignments is as simple as clicking Cancel at the top of the screen to revert to the last saved changes. All assignments made since the last changes were applied will not be saved.