On PetalMD, you can send a secure message, containing attachments or not, to one or more of your colleagues.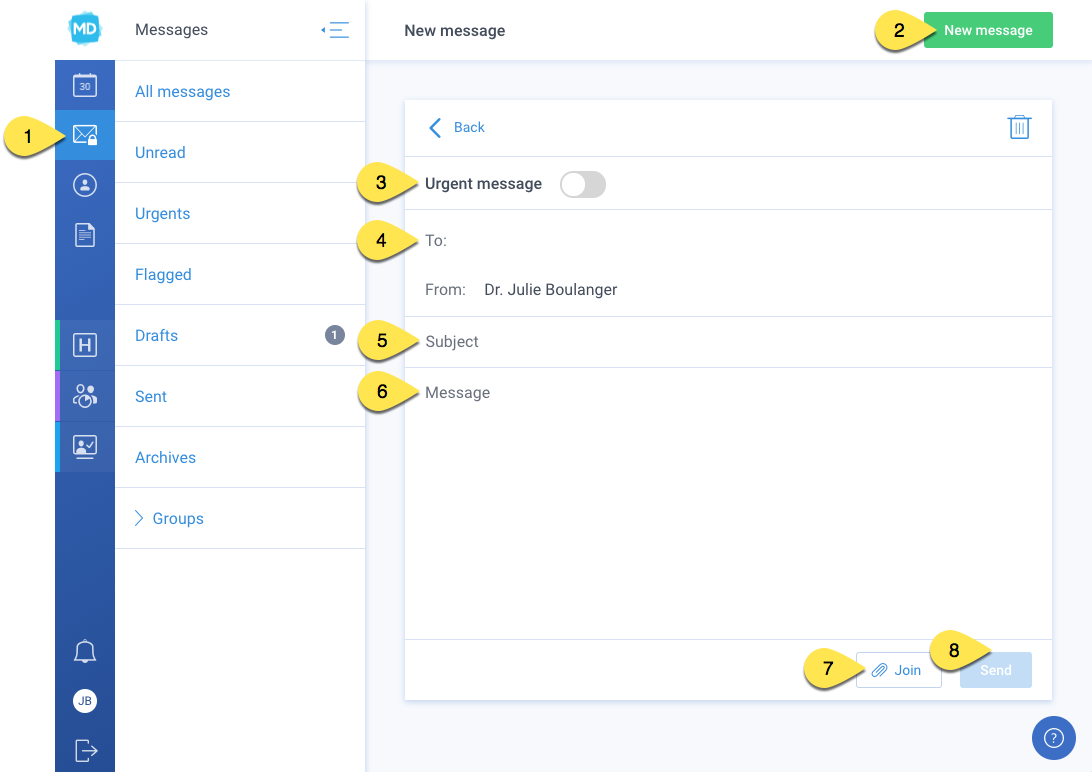 1. Click on the Messages icon
2. Click on New message, on the top right of your screen

3. If it is an Urgent message, please identify it as such.

4. Click in the "To" field to select the recipient(s). You can select recipients from the lists of different tabs; start writing what you are looking for to find a person, a group or a distribution list.
Note that you can create communication groups or distribution lists from the Contacts section.

5. Write the message's subject.
6. Compose your message in the provided text box.
7. To add attachments, click Join and import a document or image from your computer.

8. Click on Send.