To optimize the hospital dashboard's usage, it is possible to contact PetalMD to create personalized filters. They allow similar shifts to be grouped together and it accelerates access to the right information for users. Once these filters are created, they are accessible to all members of the hospital dashboard.
To modify display, click on this menu: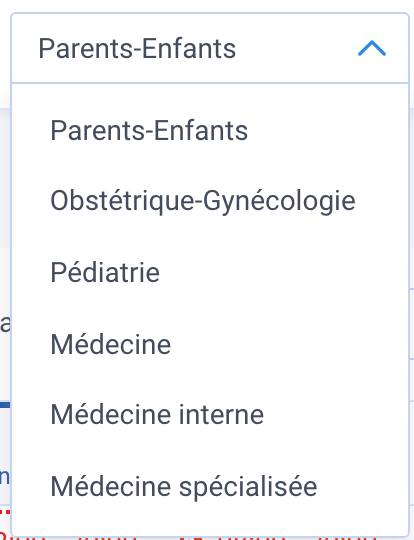 Once your selection is made, the list of shifts is instantaneously updated.