Here are some explanations to help you manage and categorize your messages in your PetalMD inbox.
Overview
Access secure messaging.
Green flag identifies unread messages.
The yellow indicator is for the messages that you have flagged. Click on the bookmark icon of a message to flag it. This message will automatically be classified in the flagged messages tab.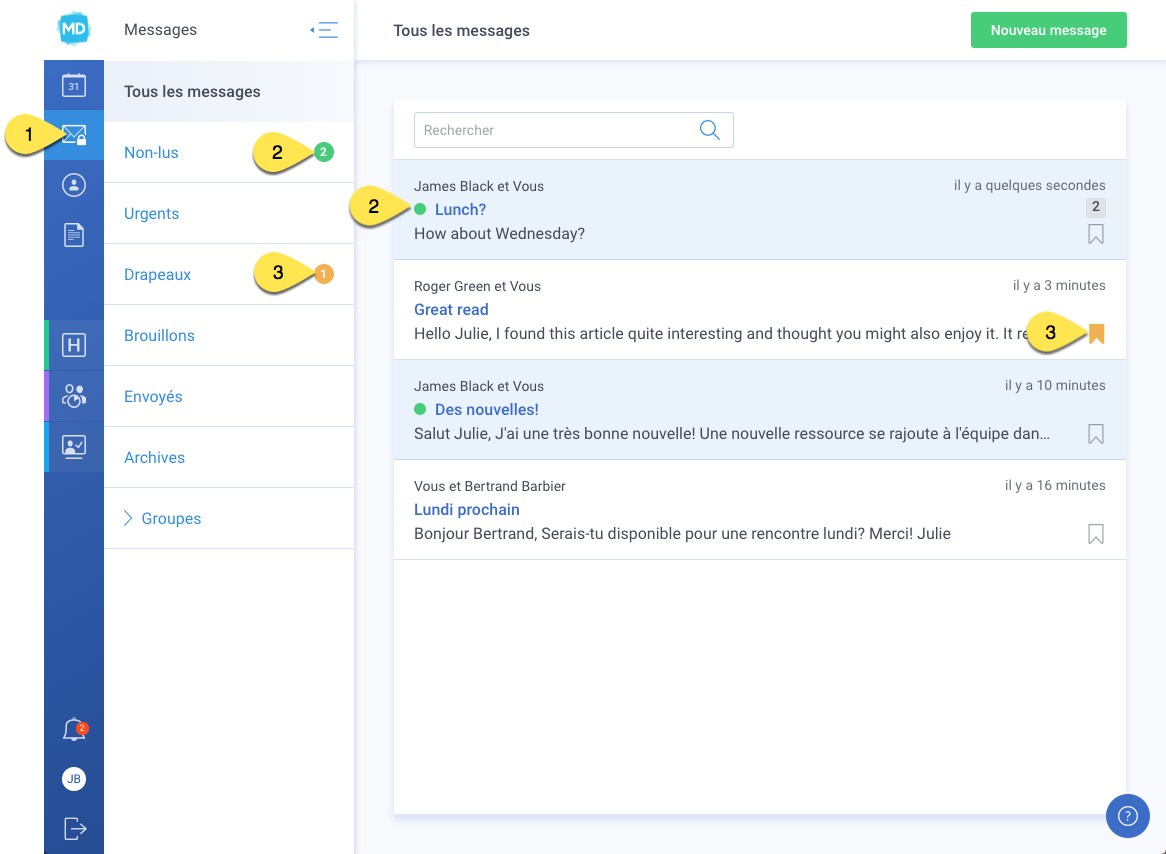 Message
To see the complete content of a message, just click in the message's box. You will then be able to read the entire message and also use the different available options.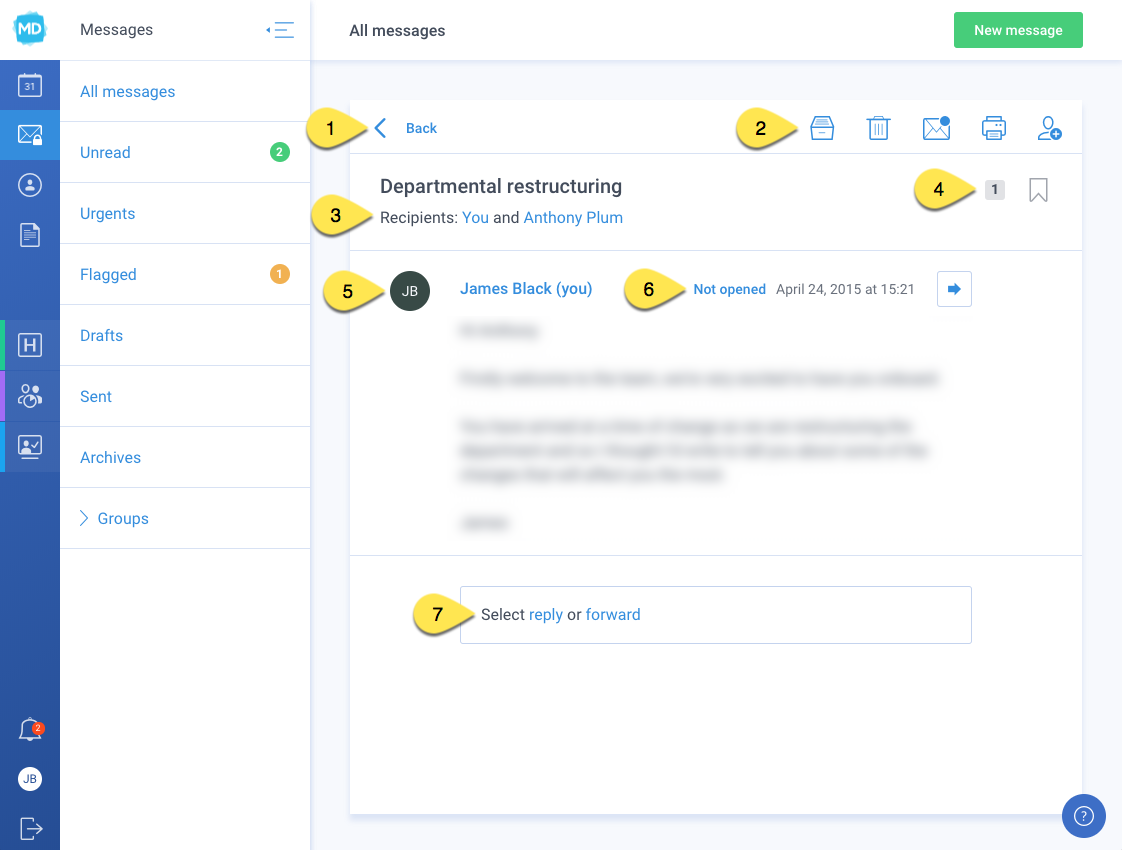 1- Back
This link allows you to return to the message list.
2- Message Options
Click on the following icons to:
Archive
Your message will no longer be in your PetalMD inbox, but rather in the Archives section at the bottom of the left menu.
To move the message back to your inbox, go to the message and click on the archive box again.

Delete
To delete a message, click the following icon.

Mark as unread
To mark a message as unread, click the following icon. The message will automatically be found in the Unread section.

Print
Clicking on this icon will take you to a print window.

Add recipients
As the initiator of the message, you can add additional recipients.

3- Recipients
You can click on the "X others" to find out who is included in this communication.
4- Exchanges
This number shows how many messages were exchanged in this conversation.
5- Sender
Let's know who specifically sent this message.
6- Open indicator
Click the open indicator to see who has read each message.
7- Message transfer
You can transfer all messages in a conversation using the Transfer option at the bottom of the page, or just a few using the arrow to the right of the comments.