How to add an event to the calendar on the mobile app (video)
IMPORTANT: Personal events will not make you unavailable for scheduling. To make you unavailable for planning, you need to add an Absence to your calendar.
Events let you configure your personal events and also schedule meetings with your colleagues.
ADD:
1. Go to the Calendars section, then, in My calendar subsection.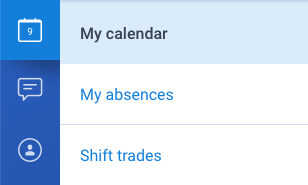 2. Click on Events at the top of the page or Event from the "+" in the daily options.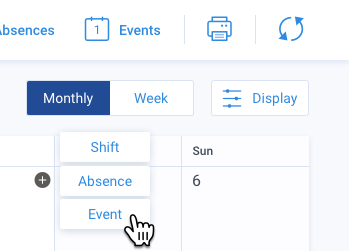 3. Configure the event.
Event title: Choose a title for the event.
Date and time: Select the start and end dates and times.
All day: Use it for events that don't have a start and end times.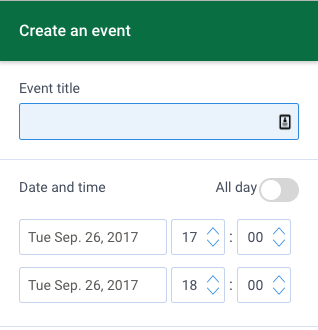 4. In the Guests search bar, choose individual contacts, groups, or distribution lists that were created in the Contacts section, that you want to invite.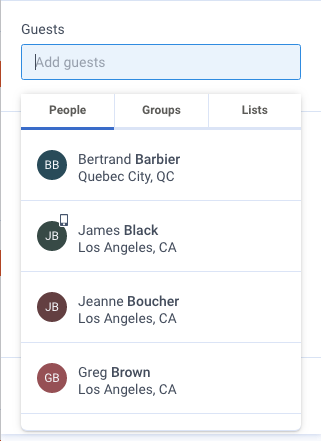 5. Add a description and attachment, if necessary.
Description: Enter a description with all details.
Note that web links will be clickable if the full URL is entered
(must include the http:// or https:// part of the address).
Attached files: Use this button to select files to be included in the event (image, document, etc.).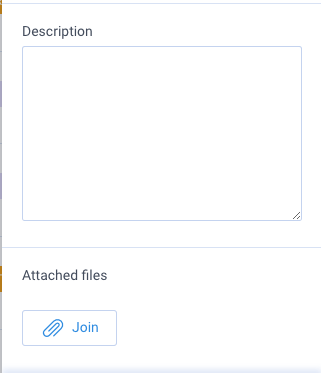 6. Click on Create.

7. If guests are invited to the event, a final step is added to complete the process.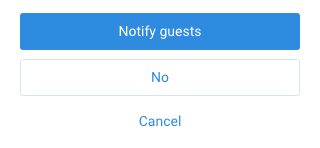 Notify quests: create and send notifications.
No: create the event but no notification is sent.
Cancel: stay on the event edit panel.
MODIFY OR DELETE:
After its publication, you can click on the event in your calendar to access a summary of invited members, attendees and people who have declined.
To edit an event: click on the event and then on the pencil icon.
New guests can be added and the description edited.
Confirm: click on Save.
To delete an event: click on the trash can icon.
Confirm: click on Delete.